Continental Army, Navy and Marines
‎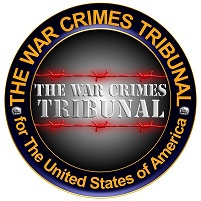 Continental Army

for the Government of The United States of America
---
surveyed, ordained and established by the General Post Office of the Government of The United States of America, and
Sign-up
for The United States of America Continental Army
Join

now to make new friends, create groups, add photos, and much more.
Take the Continental Army Oath
Declaration and Affirmation of Officer in the Continental Army
for The United States of America, as amended 22nd day, in the year of Yahweh, 6019.
Enlisted
Everyone starts with the enlisted oath or affirmation.
If the enlisted would like to qualify as an officer, an additional oath or affirmation is taken.
A
B
C
D
E
F
G
H
I
J
K
L
M
N
O
P
Q
R
S
T
U
V
W
X
Y
Z
‎
---